[ad_1]

Over the course of his political career, Atiku Abubakar has unsuccessfully contested for the Office of Nigerian President five times (1993, 2007, 2011, 2015, and 2019). Yet, he has decided not to relent in his plight as he decides to run for presidency come 2023. RNN will be giving an overview of the biography, career and net worth of this veteran politician and business tycoon.
READ: Top 10 Richest Politicians in Nigeria (2022)
Who is Atiku Abubakar?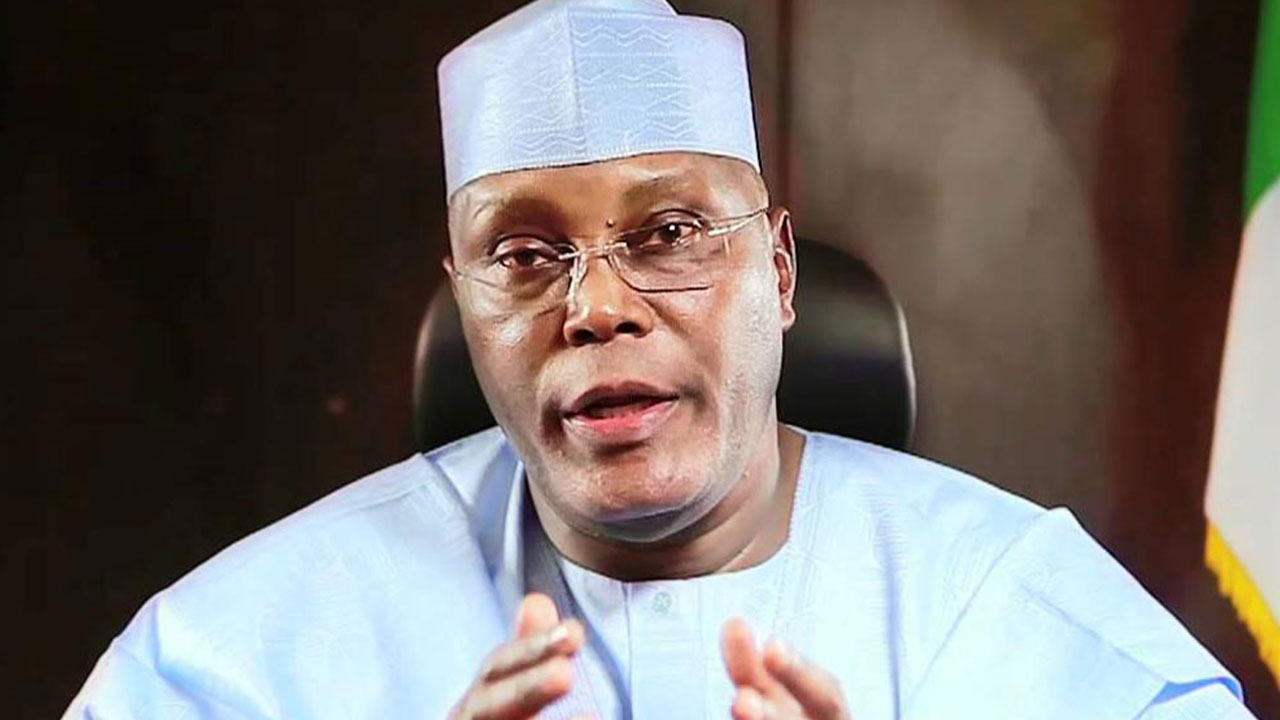 Atiku Abubakar is a Nigerian Politician and Businessman. He is a former Nigerian Vice President that served alongside General Olusegun Obasanjo as the President from 1999 to 2007. He has continually contested for the office of the President of Nigeria ever since.
Born on the 25th of November, 1946 in Jada, a village under the administration of the British Cameroons at the time. But later joined with the Federation of Nigeria in the 1961 British Cameroons referendum. Atiku's father, Garba Abubakar was a Fulani trader and farmer and his mother's name is Aisha Kande.
Although the parents of Atiku Abubakar were initially blessed with two children. Unfortunately, Atiku Abubakar's only sibling died as an infant, leaving him as the only surviving child of his parents.
Consequently, Atiku Abubakar decided to marry many wives. He claimed he wanted to father a lot of children so his children wouldn't have a lonely childhood as he did. In the long run, he married up to 4 wives and he has 28 children.
READ: Meet Olusegun Obasanjo: The First Yoruba Nigerian President
Education
Growing up, his father had no interest in Western education and as such, didn't allow Atiku Abubakar to attend even the then traditional school. But his father was later arrested and jailed because schooling was mandatory and he denied his son's involvement. Atiku's father was later bailed by his wife, Aisha Kande.
Accordingly, Atiku Abubakar started school at the Jada Primary School, Adamawa. In 1960, he was admitted into Adamawa Provincial Secondary School. He graduated in 1965 after he made grade 3 in the West African Senior School Certificate Examination (WAEC).
After his Secondary education, Atiku enrolled for a short period at the Nigerian Police College in Kaduna. Thereafter, he secured a job as a tax Officer in the Regional Ministry of Finance. There, he gained admission into the School of Hygiene in Kano (1966).
In 1967, Atiku Abubakar graduated with a Diploma after serving as Interim Student Union President at the school. In the same year, he enrolled on scholarship from the Regional Government for a Law Diploma at the Ahmadu Bello University Institute of Administration. Following his graduation in 1969, which was during the Nigerian Civil War, he was employed by the Nigeria Customs Service.
Atiku Abubakar went further to complete his Master's degree in International Relations at Anglia Ruskin University, Cambridge, United Kingdom in 2021.
READ: Meet Bola Ahmed Tinubu: The Jagaban of Lagos
Atiku Abubakar's Bio Data
| | |
| --- | --- |
| Full Name: | Atiku Abubakar |
| Known as: | Atiku Abubakar (Daddy Cool) |
| Date of Birth: | November 25 1946 |
| State of Origin: | Adamawa State |
| Marital Status: | Married |
| Education: | Ahmadu Bello University, Anglia Ruskin University |
| Occupation: | Politician (Former Nigerian Vice President) & Businessman |
| Nationality: | Nigerian |
| Networth: | $1.4 Billion |
Career
In the early 1980s, Atiku Abubakar worked behind the scenes on the governorship campaign of Bamanga Tukur, the Managing Director of the Ports Authority at the time. He also sort for votes on his behalf and donated towards the success of the campaign.
Then, he met General Shehu Musa Yar'dua (a deceased former President of Nigeria). He was second in command Chief of Staff, Supreme Headquarters between 1976 and 1979. Then, Musa Yar'dua invited him into the Political meetings which usually take place in his Lagos home.
In the run-up to the Third Nigerian Republic, Atiku Abubakar was elected as the Peoples Front of Nigeria's National Vice-Chairman in 1989. He gained a seat in the 1989 Constituent Assembly, which was established to decide on a new constitution for Nigeria. But, the military government eventually refused to register all the organizations that applied, and the PFN merged with the government-created Social Democratic Party (SDP).
READ: Meet Ibrahim Babangida: Former Nigerian Military Head of State
His Political Chase
In 1993, Atiku Abubakar contested in the SDP Presidential Primaries with Moshood Abiola having the highest votes. Baba Gana Kinigbe was also a contestant and he came second after Moshood Abiola while Atiku Abubakar emerged third after Baba Gana. As a result of this, Atiku Abubakr and Baba Gana had an agreement to join their votes and contest against Moshood Abiola. But General Yar'adua compelled Atiku Abubakar to withdraw with Moshood Abiola promising to make him his running mate. Later on, Abiola Moshood was pressured by the SDP governors to make Kinigbe his running mate (Vice President) instead; he however succumbed to the pressure. This was the June 12 Presidential election.
In 1998, Atiku Abubakar secured a nomination for Governor of Adamawa State under the Peoples Democratic Party (PDP). Fortunately, he won. But before he could be sworn in, he accepted the position of a running mate to the PDP Presidential candidate, General Olusegun Obasanjo. They however won the election, and that marked the start of the Fourth Nigerian Republic. Atiku Abubakar alongside the then Nigerian President, Olusegun Obasanjo eventually served two tenures before finally handing over the government.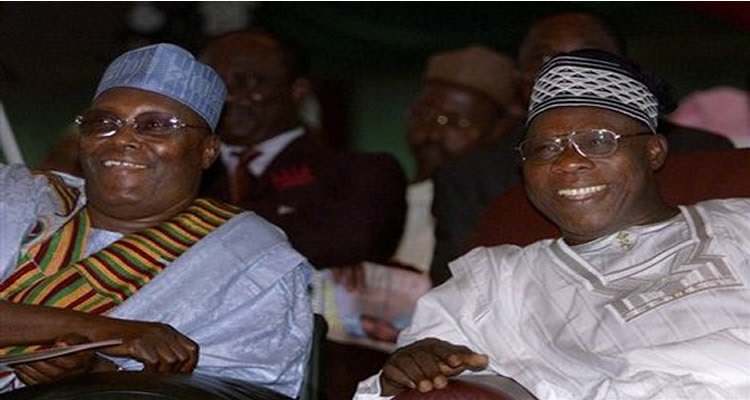 READ: Forbes Top 10 Richest Politicians in the World 2022
Ever since then, he has consistently been contesting in every election.
In 2007, he was a Presidential candidate for the Action Congress (AC) but didn't win the election,
In 2011, he moved to the People's Democratic Party (PDP) and contested in the presidential primaries but lost to Goodluck Jonathan who later emerged the Nigerian President,
He then went ahead to join the All Progressives Congress ahead of the 2015 presidential election and contested in the presidential primaries but lost again to President Muhammadu Buhari,
Again in 2019, after returning to PDP, he contested as the party's presidential candidate but lost to President Muhammadu Buhari (his second tenure),
And presently, he is already part of the presidential aspirants for the 2023 election under the PDP political party.
READ: Richest Presidents in Africa 2022 (Top 10)
Notable Achievements of Atiku Abubakar
Here is a list of some of Atiku Abubakar's achievements:
In 1982, he was named the Turaki of Adamawa by his father in law, Alhaji Aliyu Mustapha, after which the title was transferred to his son in 2017 because he was named the Waziri of Adamawa,
He is the founder of the American University of Nigeria (AUN) in Yola, Adamawa in 2005. This university was founded due to Atiku Abubakar's dream to help impart the educational system of Nigeria as it is one sector that is most neglected by the government,
He oversaw the Telecoms revolution during his tenure as a vice president, alongside his president, Olusegun Obasanjo,
In Adamawa, he helped create up to 50,000 direct jobs and 250,000 indirect jobs which have helped reduce the level of unemployment, and so on.
Net Worth
As of 2022, Atiku Abubakar's net worth is $1.4 Billion, making him one of the Top 10 Richest Politicians in Nigeria.
READ: Meet Dele Adeleke, The Politician In Feud With Davido
[ad_2]

Source link