Mo Abudu is a Nigerian Media mogul also known as Africa's Oprah who is No. 98 of Forbes 100 most powerful women for 2021 with the London-born content director.
However, in October 2021, the Hollywood Reporter named her among the 20 most powerful women in global entertainment.
She is also a philanthropist and former human resources management consultant. Also, she is a member of the British Psychological Society with qualifications in occupational and personality testing.
Bio Data
| | |
| --- | --- |
| Full Name: | Mosunmola Abudu |
| Date of Birth: | 11 September 1964 |
| Age: | 57 years |
| Gender | Female |
| Nationality: | Nigeria |
| Career: | Entrepreneur, Businesswoman, Investor |
| Mo Abudu Net Worth: | $10 million |
| Marital Status: | Married |
Biography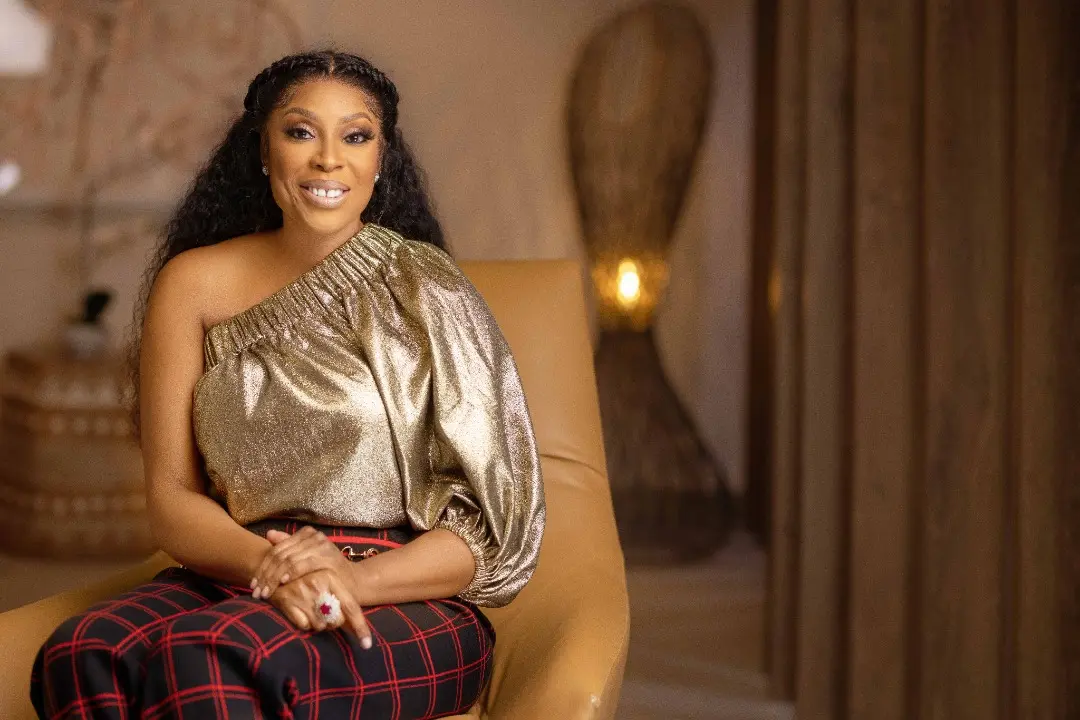 Mosunmola Abudu who hails from Ondo State in Nigeria was born in Hammersmith, West London on 11 September 1964. Her father, who died in 1975 was an engineer and her mother was a caterer and she is the eldest of the three sisters in the family.
However, she moved to Nigeria at the age of 7 to live with her grandparents and returned to England at the age of 11.
Mo attended Ridgeway School, MidKent College, and West Kent College. Also, she has a Master's Degree in Human Resource Management from the University of Westminster in London.
At Babcock University, she was honored with an honorary Doctor of Humane Letters (Honoris Causa) in 2014.
In 2019, she was also appointed as the Chair of the 47th International Emmy Awards held in New York. Audu was the first African to get that role.
READ ALSO: Mo Abudu given right to produce a movie on the fall of Hushpuppi
Career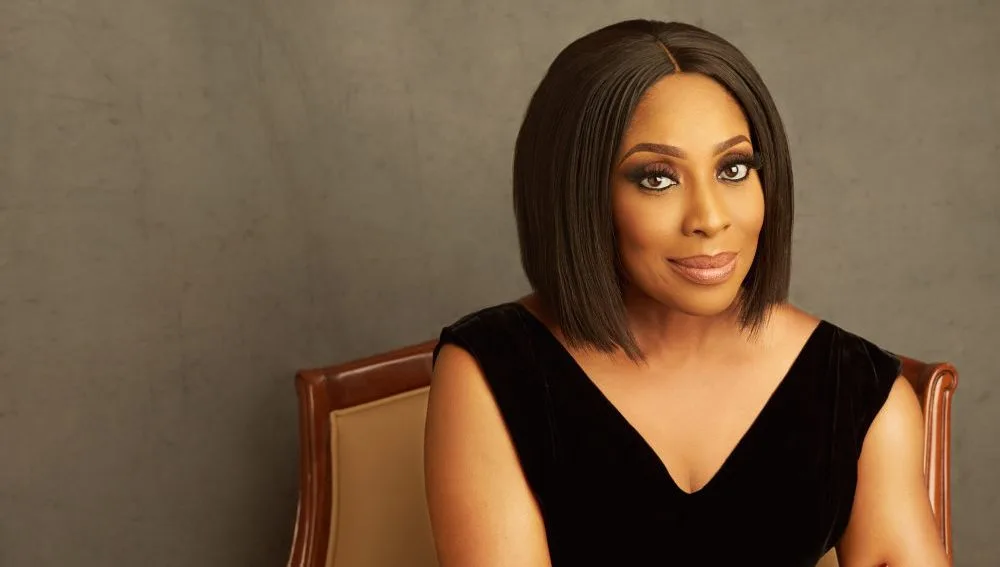 Mo Abudu started her professional career as a recruitment consultant in 1987.  Her professional Atlas Recruitment Consultancy firm in the UK, from where she moved to Starform Group in 1990.
In 1993, she returned to Nigeria and was head-hunted by Arthur Andersen to head ExxonMobil, the Human Resources and Training for the oil giant.
However, Mo Abudu continued her journey till 2006 when she started Ebonylife TV. Ebonylife TV is a network that now airs in more than 49 countries across Africa as well as in the UK and the Caribbean.
Major collaboration agreements with Netflix, AMC Networks, and Sony Pictures Television have been made over the years by Ebonylife TV.
For the first time ever, an African media firm has a multi-title film and TV deal with the streaming behemoth thanks to her partnership with Netflix.
Apart from Ebonylife TV and Films Mo Abudu, Mo Abudu ventured into content creation during a funded reality television in 2009. The content creation named "The Debaters" focuses on giving Africans a voice by promoting Oratory.
READ ALSO Linda Ikeji in trouble for celebrating Mo Abudu after being called out for allegedly sleeping with top Politicians
Net Worth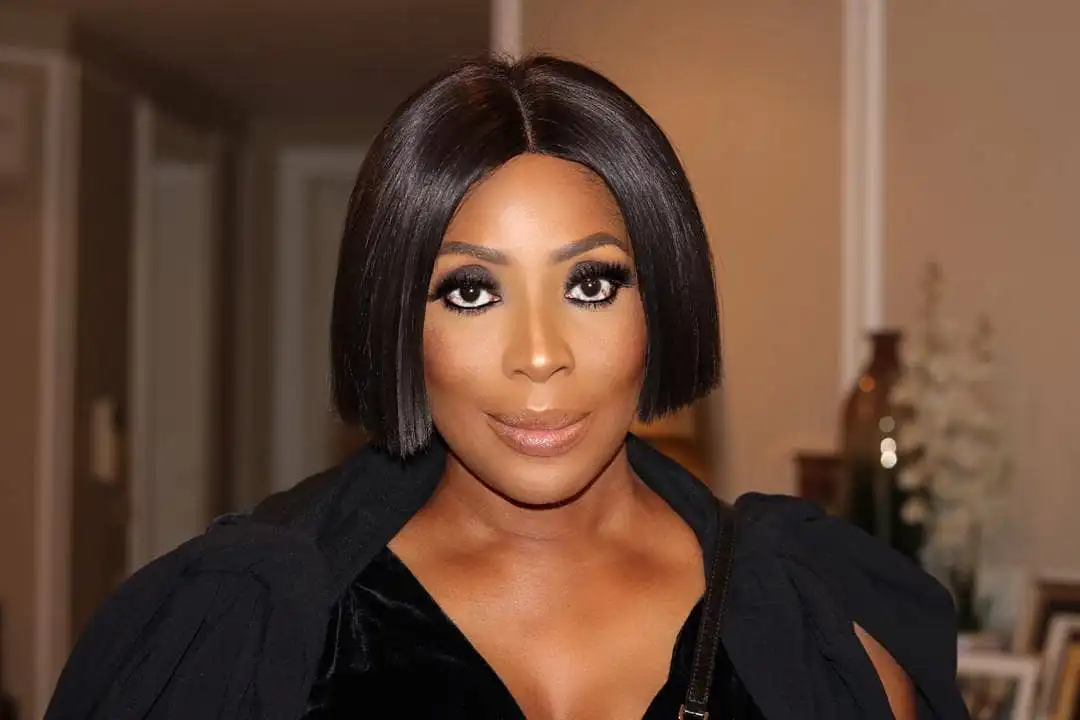 Considering Mo Abudu's assets combined, her net worth is estimated to be $10 million. Currently, she is among the most successful media mogul because she has gone a long way in the Nigerian media industry and beyond.
She has signed numerous international multi-million dollar deals that made her successful and influential.
READ ALSO: Funke Akindele, Ini Edo, others on set for Mo Abudu's "Chief Daddy 2"
Awards
Mo Abudu was awarded by the University of Westminster with an honorary doctorate degree of Doctor of Arts in recognition of her contributions to the broadcasting industry in Nigeria in 2018.
Aside from media, Mo Audu is also an investor and businesswoman who is not just influential in Nigeria but also in Africa.
Husband
Mo Abudu lives in Lagos and was formerly married to Tokunbo Abudu the son of Nigerian foremost industrialist Chief Olatunde Abudu.
Children
Mo Abudu is the mother of two grownup children Temidayo Abudu and Adejoyejo Abudu. Though Mo Abudu is among the most successful media mogul and she still handles her career and motherhood very well.