Eddie Irvine is a former racing driver from Northern Ireland, with an estimated net worth of $120 Million. He competed in Formula One between 1993 and 2002, and finished runner-up in the 1999 World Drivers' Championship, driving for Scuderia Ferrari. Here is how Eddie accumulated his $120 Million fortune.
Bio Data
| | |
| --- | --- |
| Full Name | Edmund Irvine Jr. |
| Date of Birth | 10 November 1965 |
| Gender | Male |
| Marital Status | Single |
| Career | Car Racer |
| Net worth  | $120 Million |
| Nationality  | Irish |
Read More: 
Biography
Eddie Irvine was born on 10 November 1965 in Newtownards, County Down in Northern Ireland, to Edmund Sr. and Kathleen. He grew up in the village of Conlig and was educated at Regent House Grammar School in Newtownards.  Irvine's first taste of motorsport came when his family spent their holidays attending the British Grand Prix. His father also raced in single-seaters for fun.
Irvine began to compete with racing cars in 1983. He was initially interested in motorcycle racing, but his parents thought the sport too dangerous and was encouraged by his father to race in Formula Ford. Irvine worked unpaid in his father's scrapyard, in return for which, his father funded his racing hobby.
He won his first race at Brands Hatch in 1984, and an award for best driver. In 1987 he joined the Van Diemen team and won the Esso Formula Ford series, the RAC Formula Ford series, and the Formula Ford Festival. In 1989 Irvine competed in the International Formula 3000 Championship with Pacific Racing finishing in ninth place.
Career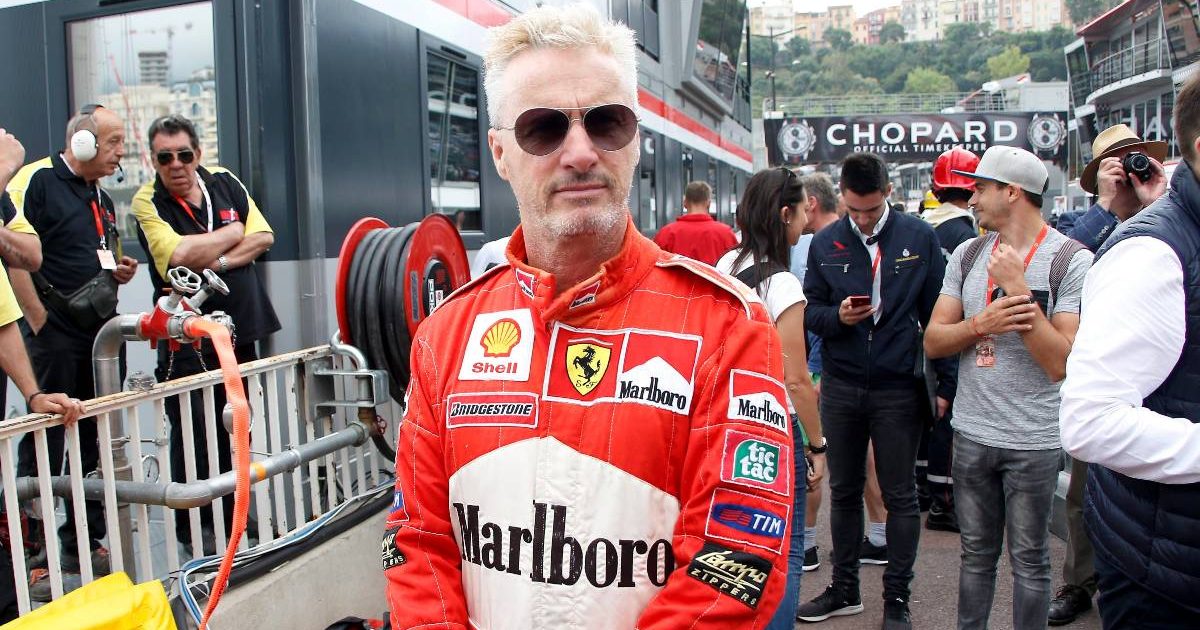 Irvine joined the Jordan Formula 3000 team in 1990. He won in Germany and ended the season in third place.Irvine finished on the podium at both the Macau Grand Prix and the Fuji F3 Cup. At the end of the season Irvine moved to Japan to compete in that country's Formula 3000 championship. In 1991 he raced for Cerumo Racing and won one race and amassed 14 points to finish seventh in the Drivers' Championship.
Eddie Irvine  made his Formula One debut in 1993 with Jordan Grand Prix, where he achieved early notoriety for his involvement in incidents on and off the track. He scored his first podium in 1995 with Jordan, before moving to Ferrari in 1996. His most successful season was in 1999 when he took four victories and finished second in the World Championship, two points behind McLaren driver Mika Häkkinen. In his four years with Ferrari he also finished fourth overall in 1998 and scored 22 podiums.
As of 2022, he remains the latest driver from the United Kingdom to have represented Ferrari. He moved to Jaguar Racing in 2000, scoring the team's first podium in 2001 and his final podium in 2002. Irvine retired from competitive motorsport at the end of the 2002 season. Since retiring, Irvine became a media personality in Great Britain. He was linked with the takeover of the Jordan and Minardi Formula One teams in 2005, but talks came to nothing. Irvine also expanded his interests in the property market, having built up an investment portfolio during his racing career.
Honours and Accolades
Eddie Irvine is recipients of few awards and accolades.  He was awarded the best driver, when he won his first race at Brands Hatch in 1984.  In 1999, he was awarded the Hawthorn Memorial Trophy, an annual award given to the most successful British or Commonwealth driver in Formula One over the course of one season. He was also named Autosport's British Competition Driver of the Year for 1999.
Eddie Irvine Net Worth
Eddie Irvine is one of the richest car racers in the world, with an estimated net worth of $120 Million. He was a millionaire through property investment before reaching Formula One. He has a multi-million pound property portfolio, owning around forty properties throughout the world.
According to the Sunday Times Rich List, published in April 2006, Irvine was the fifth richest person of Northern Ireland at that time, having increased his personal fortune to approximately £160 million.  He is also the owner of Eddie Irvine Sports, a snooker, pool, kart racing, paintballing, and football facility in Bangor, close to his native Conlig.
In May 2005, Irvine was rumoured to be heading a consortium to buy the Jordan Grand Prix team, and stated his interest in running the team. He was later linked to a possible sale of the Minardi team and held talks with team principal Paul Stoddart.
In late 2006 he launched a new television programme on the Sky One channel called The Race, in which two teams of celebrity racing drivers competed against each other. David Coulthard was captain and coach of the girls team, and Irvine of the boys.