[ad_1]

Simisola Okai is a Nigerian who is an author, producer, and TV presenter at TPi. In her career journey, she has established that she is a lover of God and would through the medium of her career bring more souls to Christ.
Bio Data
| | |
| --- | --- |
| Full Name | Simisola Okai |
| Gender | Female |
| Marital Status | Married |
| Career | Author, Producer, and TV Presenter |
| Nationality  | Nigerian |
Who is Simisola Okai?
Simisola Okai is an author, producer, and TV presenter. She was originally born in Lagos state Nigeria before relocating to Australia alongside her family when she was 8 years old. Simisola spent most of her adolescent years in Australia
Then in 1998, she moved to the United States where she completed her undergraduate degree in English Literature and bagged a Master's degree in journalism. Additionally, she has a minor in Theology.
READ: Who is Charles Awuzie? The Nigerian born with a difference
Career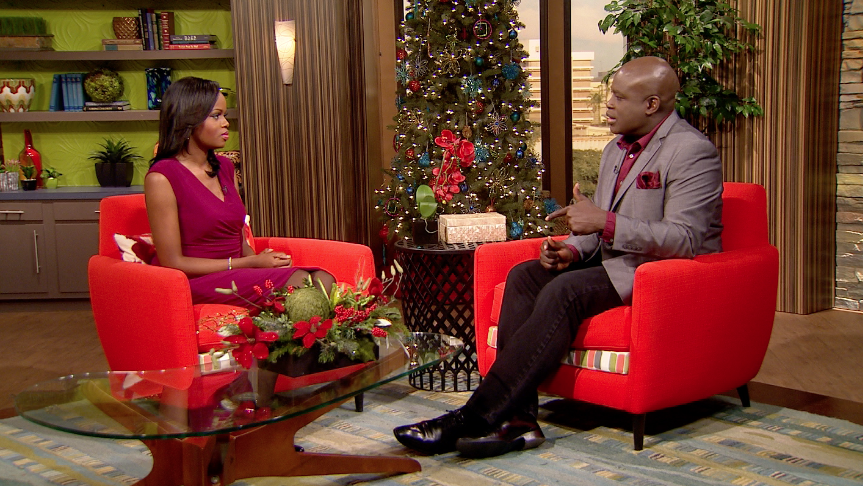 After bagging her Master's degree in journalism from Regent University, she moved on to hosting a production of the Christian Broadcasting Network, The Flying House. She also served as a voice-over talent for international broadcasts including TPi, Operation Blessing, and CBN News for over 12 years. Also, at Havard University, she obtained college credits for completing courses in Psychology and Law. She confirmed that she took these courses to enrich her knowledge in the field of communication (her career). She was also a co-host for TPi, Life Changers, and Prayerlink.
Asides from all these, she is an experienced public speaker and communicator. And she has a desire to teach and train the upcoming generation of media professionals.
Simisola also has over 20 years of experience as a writer for television broadcasts, magazines, social media publications, and, newspaper articles. Also, she has gathered over 14 years of professional experience in the media and broadcasting industry. And she is passionate about creating stories that inspire and uplift the soul.
Simisola Okai has written a few books and some of them are birthed from the faith she has in God being an ultimate matchmaker and the author of true romance.
READ: Who is Bianca Belair?
Simisola Okai's Books
One of her published books is:
Waiting for the Ice Cream Man: How I Found True Love Through The Power of a Simple Prayer.
She claims this book contains her personal journey through abstinence, courtship, and marriage. She believes in and preaches waiting on God for a spouse. And she covered the truth of how having faith in God affected her journey in finding love in her book.
Simisola's Family
Simisola is married to Samuel Okai, and they are blessed with two sons. Their residence is in Virginia, USA.
Conclusively, Simisola Okai is a great lover of God and a passionate teacher and evangelist of the gospel. She has determined to spread the gospel through the means of her career and she has been doing so. Simisola is also known for her love for kids and she confessed to being willing to be a teacher of children. These are some of Simisola's quoted words:
"I love working with kids because I feel like they capture the essence of who God is; the purity of His heart and the gentleness of His spirit. I think it is so important to guard that in them because Jesus said "the kingdom of heaven belongs to such as these (children)".
Simisola Okai is breaking barriers and it is highly commendable.
READ: Meet Supatra Sasuphan, The World's Hairiest Girl
[ad_2]

Source link